In our new furnished breakfast room – or in summer on our new terrace – we will serve you a rich and versatile breakfast. We also have a Bavarian living room for social gathering, for reading or for a small nightcap. Perfect for groups!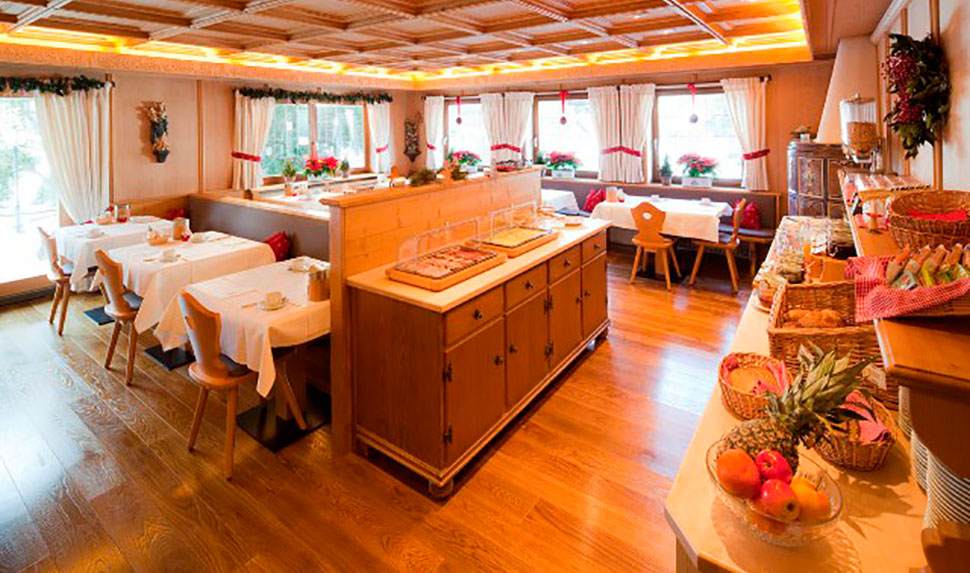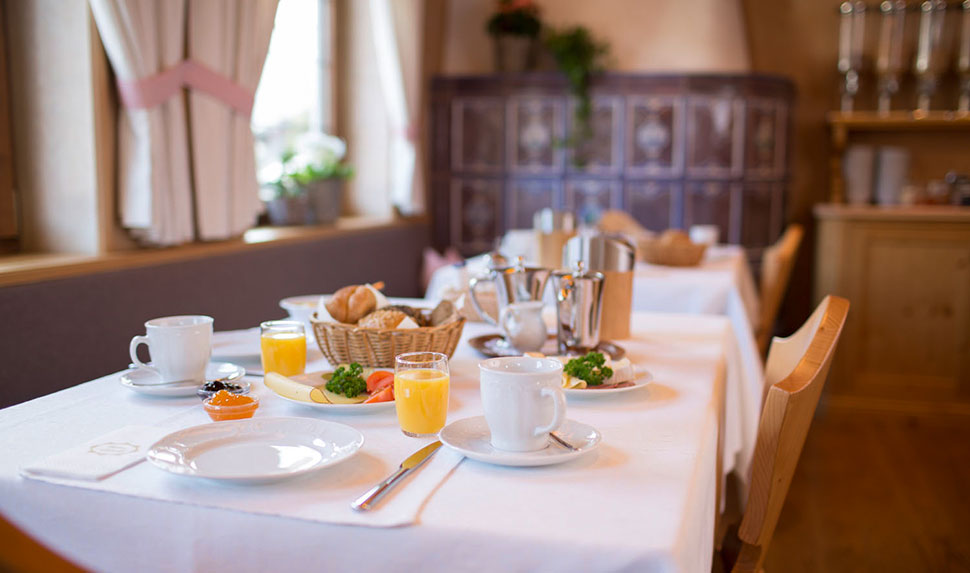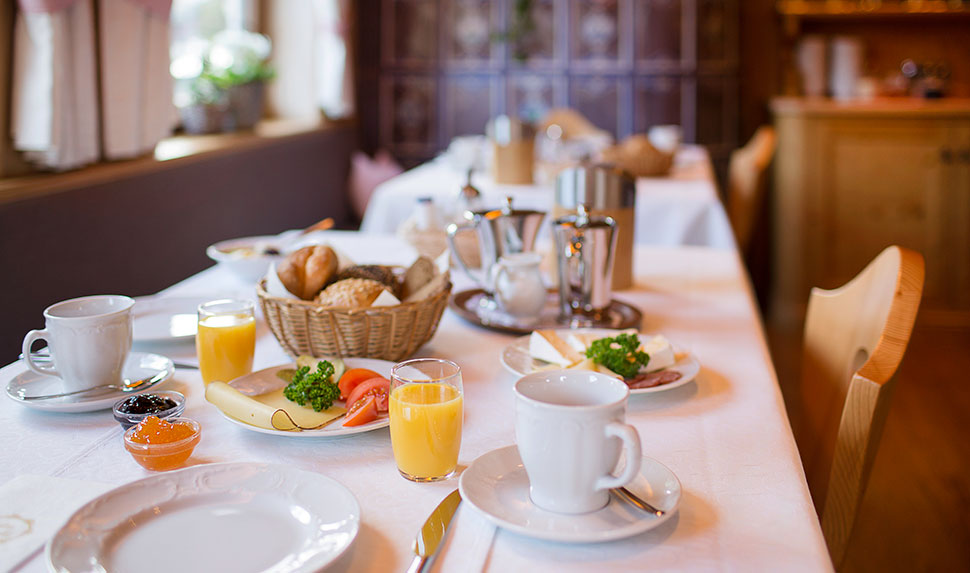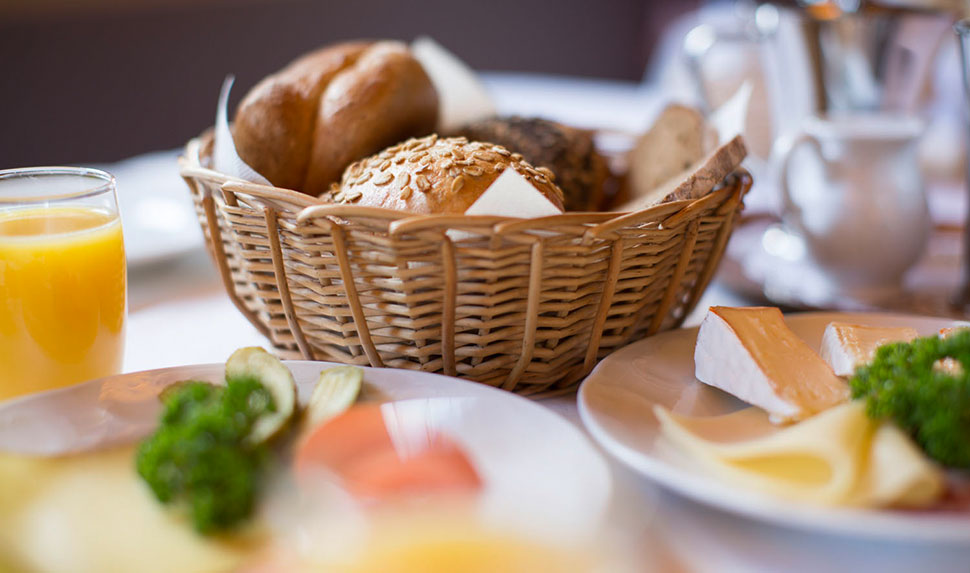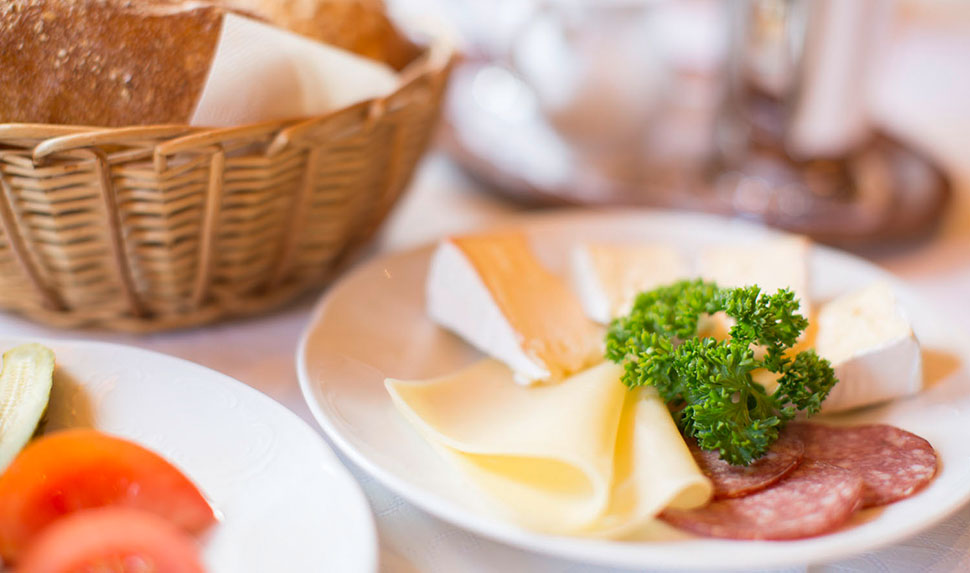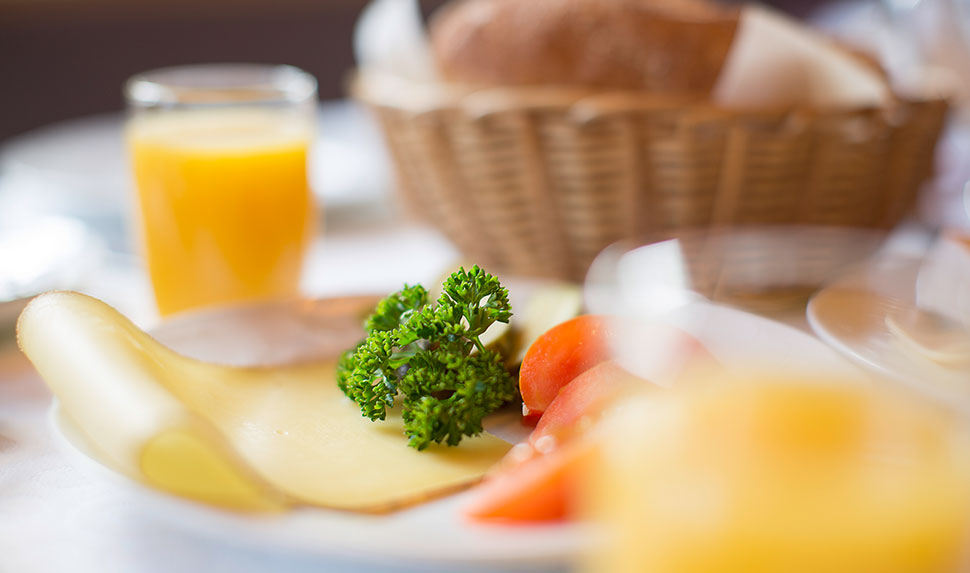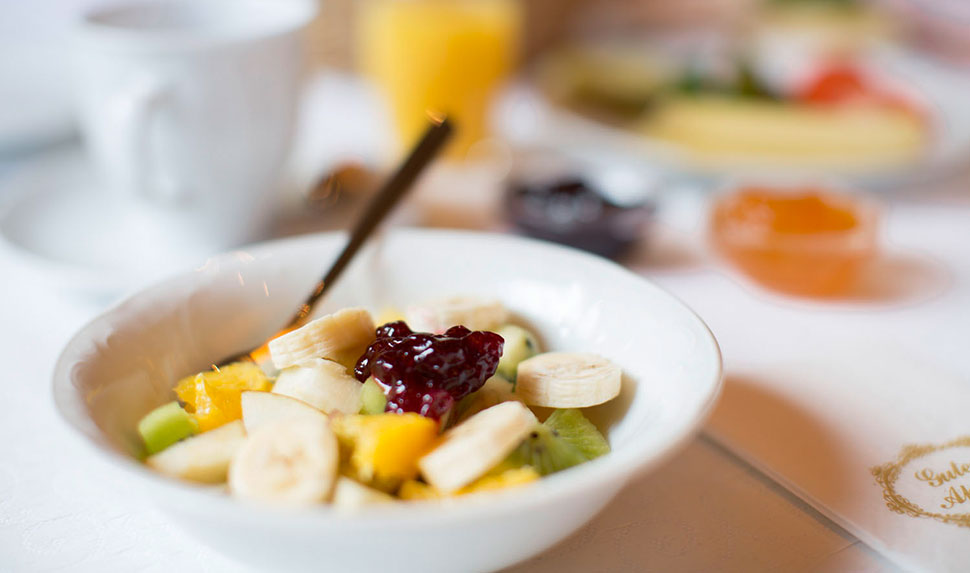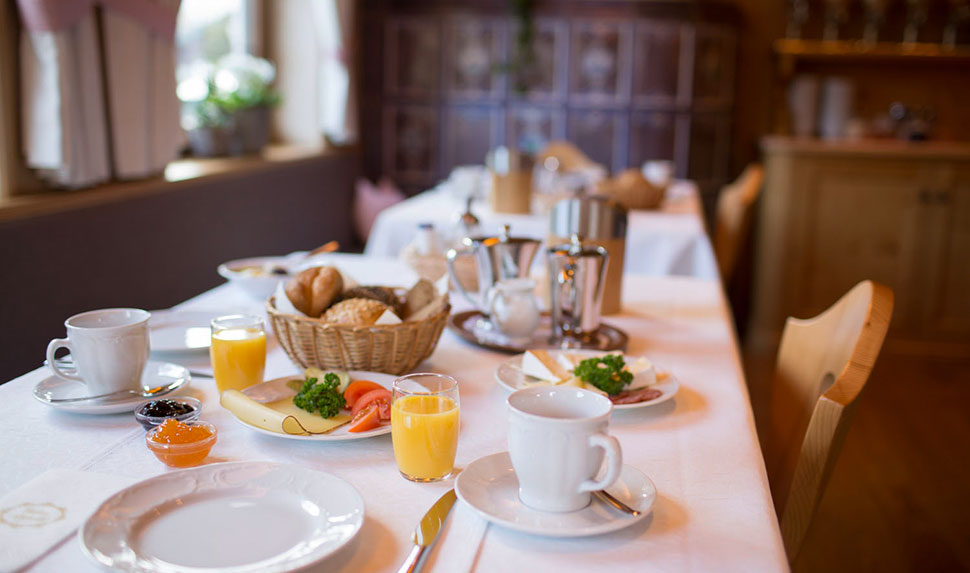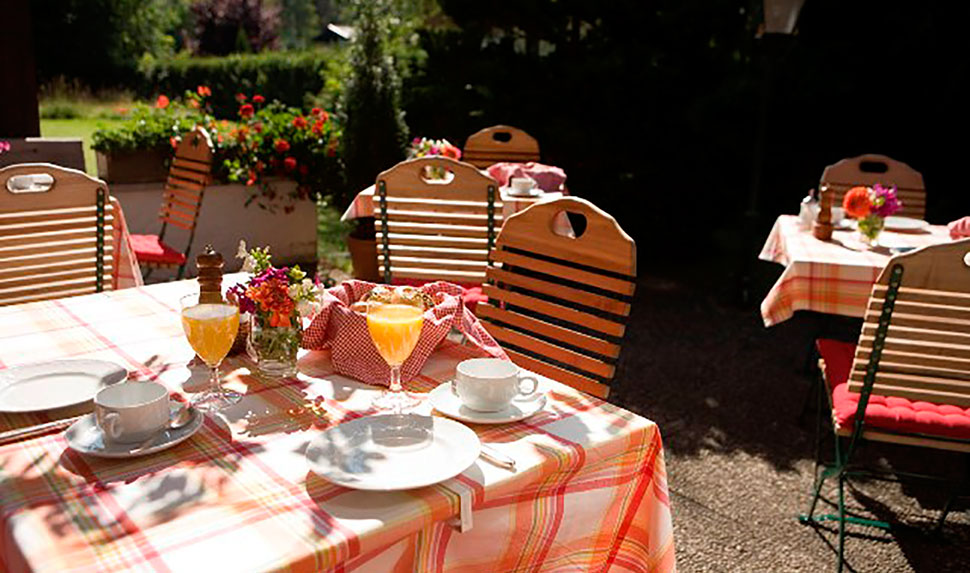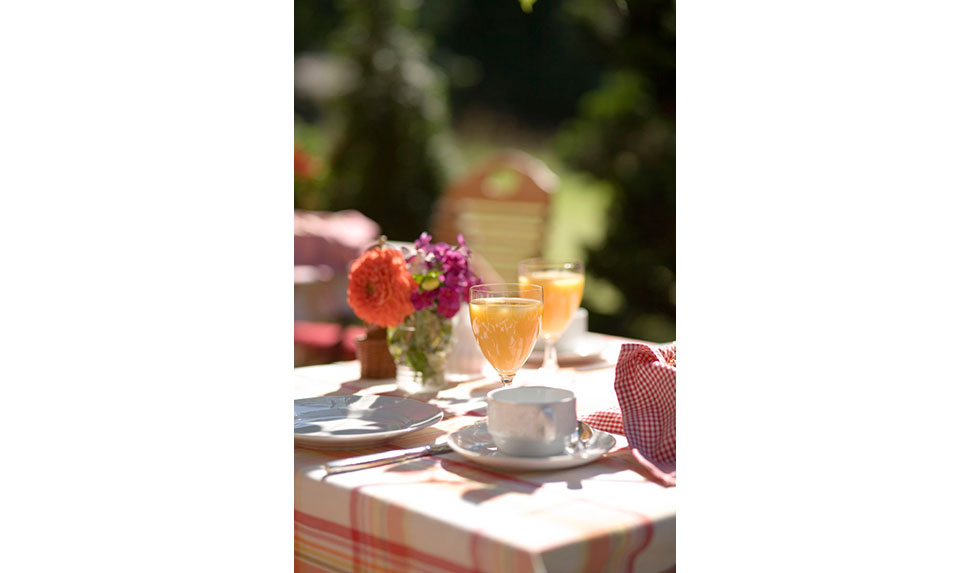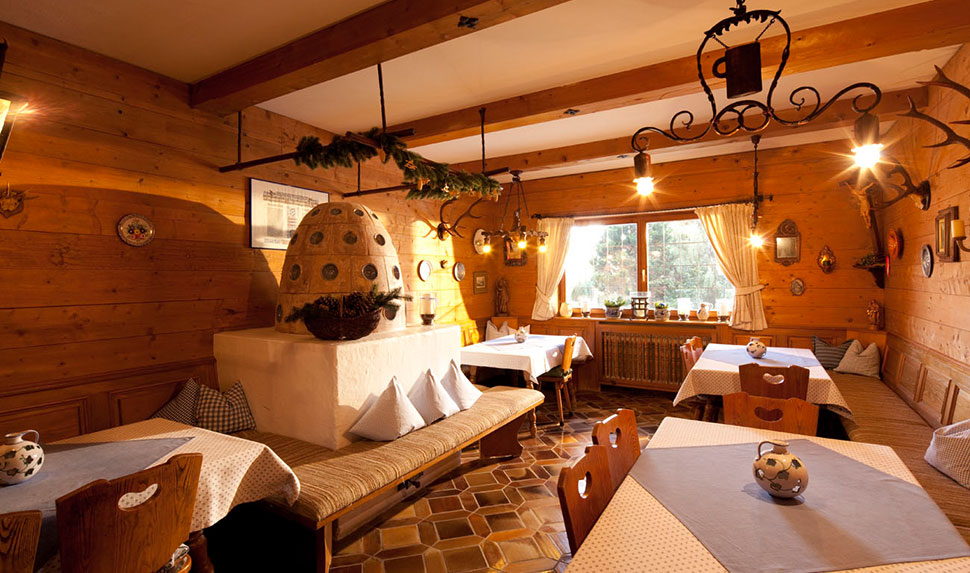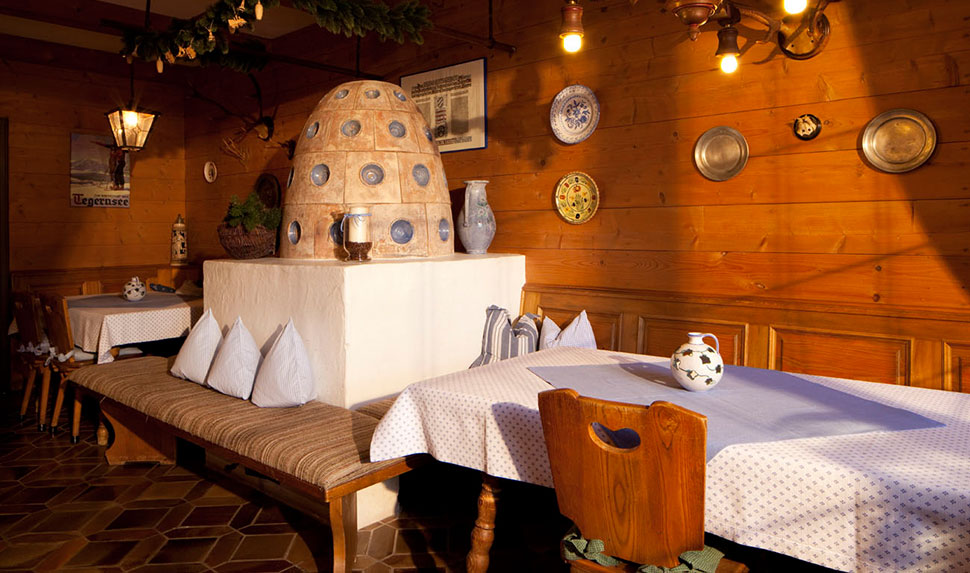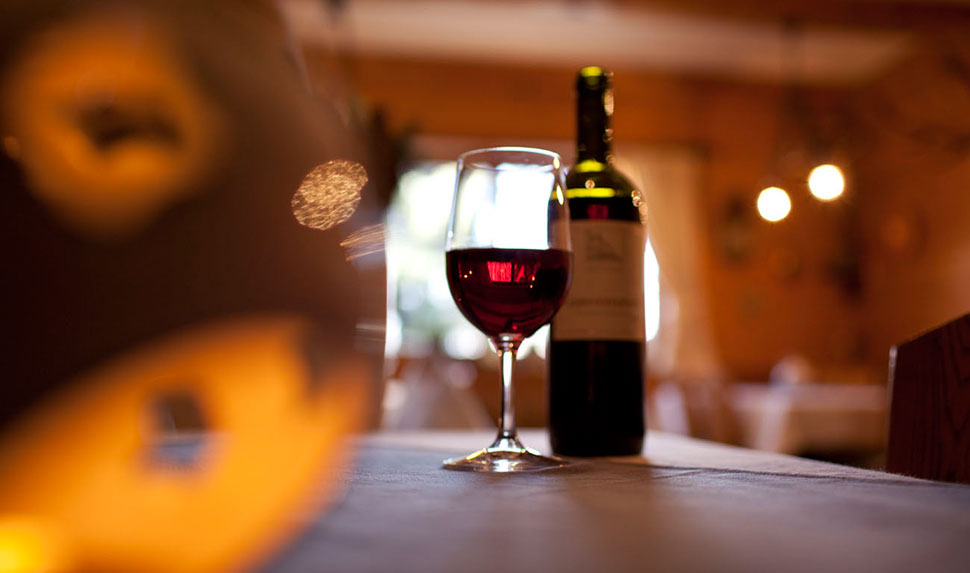 Our healthy, fresh and Bavarian breakfast
We offer you fresh bread (many types), various jams, several sorts of honey and nutcream "Nutella". In addition we serve you a big selection of sausages, ham and cheese mainly produced in Bavaria. Numerous cereals, grain, dryed fruits, different sorts of yoghurt and "quark" fullfill our offer. Healthy and fresh fruit salad, fresh tomatoes and cucumber as well as a selection of juices. Eggs in many forms – boiled eggs, fried eggs or scrambled eggs.
Many products are organic.